How social listening supports campaign management
Overview
One of the many ways in which Neticle Media Intelligence can be useful is evaluating the success of different PR campaigns, promotions, or advertisements. To show you how that can be done, we have selected three highly remarkable campaigns, and collected all of their public mentions from the online space. With our NLP-algorithm, we have analyzed the content of all those mentions – such as social media posts and articles – using several of our key metrics, and Neticle Media Intelligence's sentiment analysis.
Read this social listening white-paper if you want to know...
how to define the most effective channels in a campaign;
how to find the most engaging contents of your brand;
what emotions do marketing activities trigger.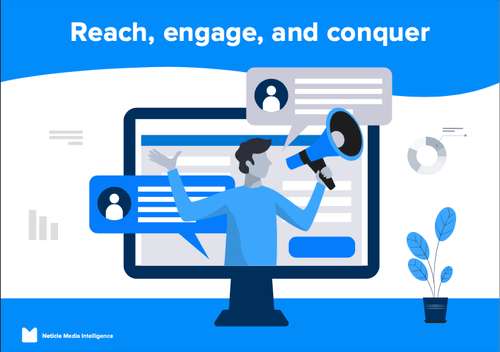 Reach, engage, and conquer
Download campaign analysis
Get yourself a copy of this white-paper, dive into the insights and enjoy the world of automated social listening.