Are you new to social listening? Start here
The online world is vast and has many hubs for discussing products, services and brands. You know that the consumer perception of your brand is reflected in them, but the information is scattered and extracting it is difficult and time consuming. However, you understand that in today's age, you cannot rely on hunches, you need solid data to make decisions. This is where social listening comes in. It provides an easy, automated way for you to discover exactly what is being said about you and where.
Smart answers to brand management questions
To make the right decisions, understanding how the audience perceives the brand is a must, and social listening will help you do just that by collecting every piece of relevant information.
You'll be able to keep your finger on the pulse of your sector, and detect the effects of trends as they unfold on the internet.
How do you know if something's working right if you have nothing to compare it to? With social listening, setting up the necessary benchmarks for your brand's performance is easy, and as time goes on, you'll be able to track your improvement progress, too.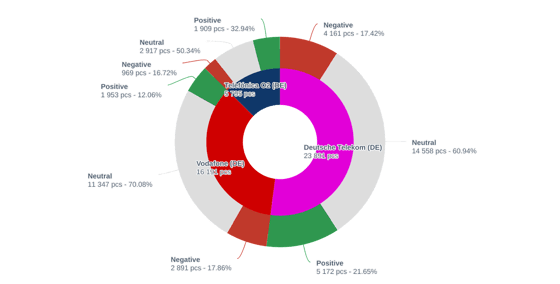 Competitive intelligence in the face of a saturated market
Do you know your position compared to your most important competitors? With social listening, tracking their activity and reputation

requires no more effort than tracking your own.
What is more, you can learn from them by discovering their strategy and its effects, be it positive or negative - you will not have to make the same mistakes, but you can find out what works well.

Part of this journey is building a great public image, including PR and CSR activities. You'll know what your competitors are working on and decide how you want to cooperate with the media.
Find your supporters & make influencer cooperations
A social listening platform makes identifying opinion leaders straightforward, as you can monitor key topics as well beside brand names.
You will also see the true level of engagement

on influencers' content

,

not just vanity metrics, so you can rely on real value when planning a cooperation.

The voice of authentic influencers greatly boosts loyalty towards your brand, so it's key to forge good relationships and choose wisely who you'll work with. Smoothly manage any sudden crisis
Even with the greatest caution, unexpected events can happen in the online space and news or unwanted content can start spreading across platforms. Reacting to these events in real-time can mean a world of difference: instead of trying to put out a raging fire, you'll be able to step in when there's still just a small flame.
Be proactive & control the situation: users love when they see that a brand actually cares, and responds to criticism. So it's much better to step in immediately rather than waiting for things to blow over.

Social listening is immensely helpful here because

you'll be notified

as soon as anything suspicious or peculiar happens.
Know your customers' preferences
It's possible to get ahead of your customers' requests by identifying upcoming trends that can affect their shopping habits.
By monitoring your sector's most important players and topics, you'll be the first to put the big picture together and make plans before anybody else. Finetune your strategy and watch as your sales results lift off!
In today's fast paced world, changes are happening all the time, perhaps even more rapidly than we would like. But by utilizing an AI-driven tool to follow events and extract key insights, you can spare valuable resources, besides the fact that it would often not even be possible to track everything solely by human power.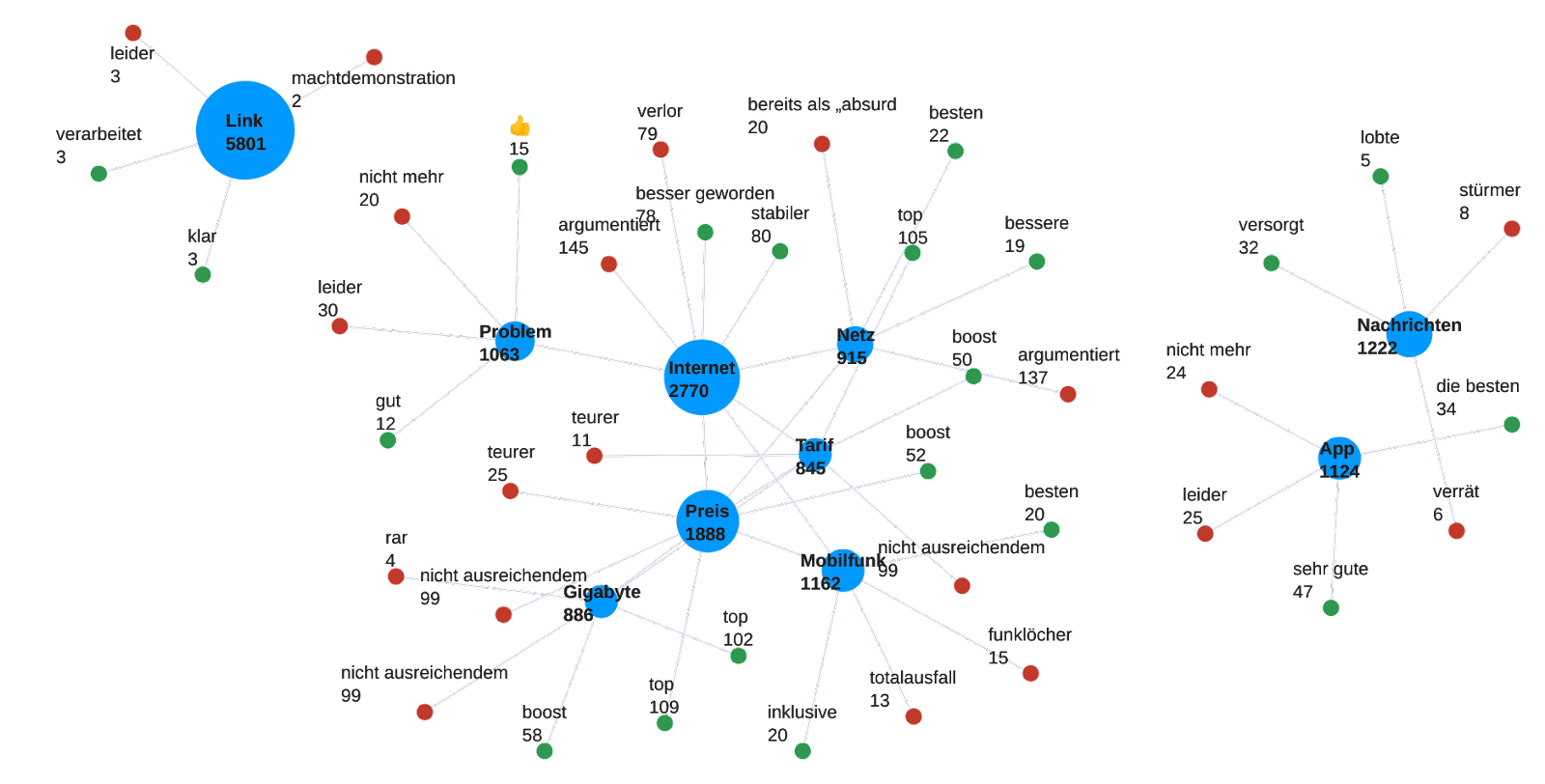 Integrate with your existing data systems
With our own Data API, you can seamlessly channel the platform's data into your own dashboard, to provide a more integrated experience.
This will give your company a 360-degree view of your customer data, as everything can be handled in the same place and, if needed, accessed by all colleagues

.

Our goal is real-time data management: never wait days and hours for insights! Stay in the loop and modify your strategy on the go if necessary.
Vodafone Hungary
"Neticle Media Intelligence shows us what the web thinks about our brand, our services, our competitors and our industry. Using Neticle we got to hear the feedback from our customers in their voice, and it allows us to see the highest priority areas for improvement in real-time."
Ágnes Gyetvai
Social Media Manager
Danone
"Neticle has a user-friendly interface, and the staff members are always ready to help with anything. Without a doubt, I give Neticle and the team a score of 10/10. Honestly, I would happily recommend both the team and the tool to anybody."
Adrienn Orosz
External Communication Specialist
Mindshare
"Great support for individual solutions and requirements. Highly accurate sentiment 
and categorization tools deliver new insights of the state of public opinion on the brand."
Niklas Wiesauer
Managing Director, Innovation & Strategy
Book a demo
Reading about Neticle Media Intelligence is one thing, but we know that the proof is always in the pudding. Book a demo and one of our Insights Managers will contact you as soon as possible. Take the first step towards data-driven decision-making!