Social listening for the Telco Sector
Neticle is the market leader in social listening and has been working with companies in the telecommunications sector for over 10 years - so we have a lot of experience and practical knowledge to advise you. We will show you how to best observe relevant market participants in real time. Not only will you be able to better understand your customers through our charts and dashboards, you will also reduce customer churn in the highly competitive telecommunications sector. Would you like to launch a new gadget or revise your website or mobile app? No problem, we are happy to help you!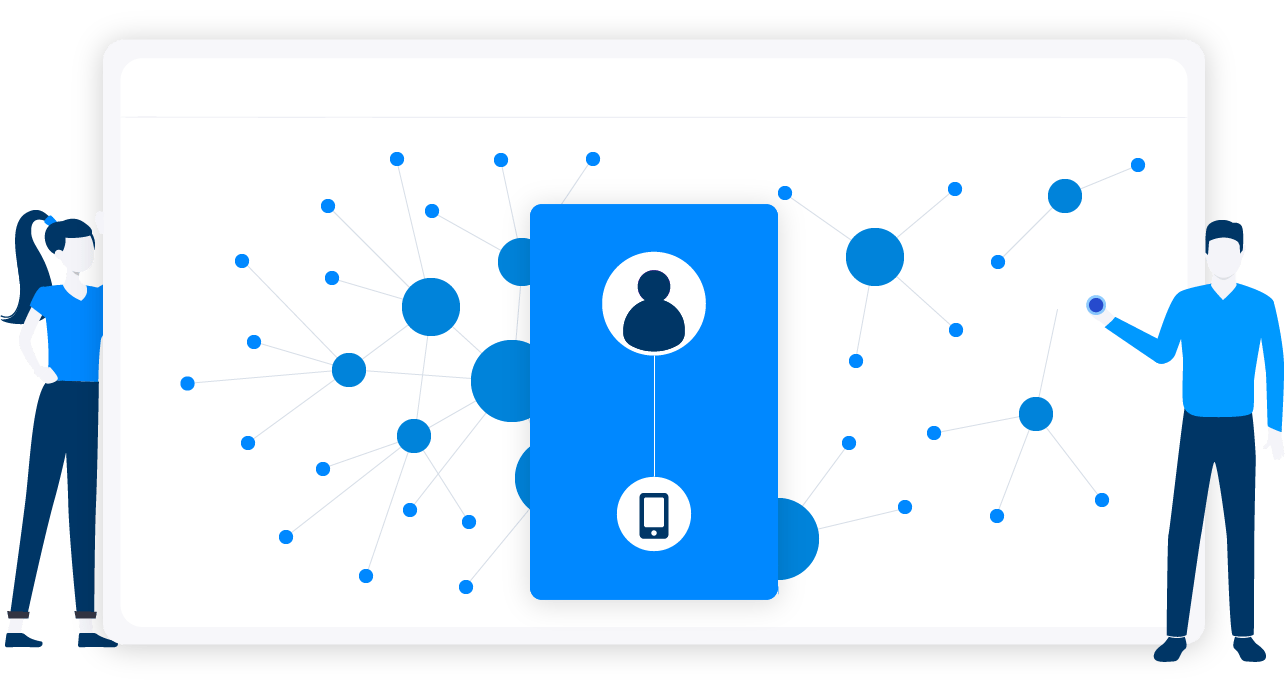 Some of our already satisfied clients from the sector
The most important reasons to use media monitoring in telecommunication
Here you'll find the most common reasons that drive the members of the telecom industry to use an online media analysis tool:
Building your image
One of Neticle's automatically calculated KPIs is brand reputation. This figure quantifies your image as a telecommunications provider. As part of our social listening dashboard, you can check this real-time value any day and get a grasp of how your brand reputation in online and social networks is.
Competitor monitoring
In our experience, there are new online marketing campaigns and projects in the telecommunications sector almost every month. In order to maintain or - ideally - even expand the market share as a telco provider, attractive and competitive offers are required. Using social listening, you can monitor your competitors' promotions in real time and launch even more interesting and well-timed offers.
Tracking telco campaigns
Using Neticle's campaign tracking function for telecommunications companies, you can compare the results of your current digital campaigns with previous campaigns and those of your competitors. This means you can quickly find out how your latest offers, products and advertising are being received.
User experience can be further improved
Are the telecommunications tariffs you offer perceived as appropriate, expensive or cheap? How satisfied are your customers with the signal strength and the data volume? Which functions do your customers like and which features leave something to be desired? With Neticle's AI-supported media monitoring software, you can track valuable user experiences in real time. All comments and customer feedback on social media, review platforms, forums and mobile apps are automatically collected and analysed so that you can draw important conclusions from them.
What's trending?
Many trends only become known when they are over. In the telecommunications industry, this may work a little differently, because the sector is characterised by constant innovation as well as new technologies and applications. Recognise trends and topics before they are discovered by the general public and react to them in good time with appropriate tariffs, offers and products.
Crisis monitoring
Online crises can blow up quickly and often have negative after-effects that last for hours, days, weeks or months even. With our crisis notifications you will always be well informed about online discussions and can react quickly if an online conversation should develop in an undesirable direction.
Briefing
We ask for information about your business model and the desired social media monitoring features and reports.
Analysis
Based on the brief, our telco industry experts create the ideal profile you want to monitor (brands, topics, products, campaigns), including charts and reports.
Results
Within just one week you will have access to your extensive social listening profile with real-time evaluations of your brand, your products, campaigns and relevant industry topics in the telecommunications sector.
Vodafone Hungary
"Neticle Media Intelligence shows us what the web thinks about our brand, our services, our competitors and our industry. Using Neticle we got to hear the feedback from our customers in their voice, and it allows us to see the highest priority areas for improvement in real-time."
Ágnes Gyetvai
Social Media Manager
Danone
"Neticle has a user-friendly interface, and the staff members are always ready to help with anything. Without a doubt, I give Neticle and the team a score of 10/10. Honestly, I would happily recommend both the team and the tool to anybody."
Adrienn Orosz
External Communication Specialist
Mindshare
"Great support for individual solutions and requirements. Highly accurate sentiment 
and categorization tools deliver new insights of the state of public opinion on the brand."
Niklas Wiesauer
Managing Director, Innovation & Strategy
Book a demo
Reading about Neticle Media Intelligence is one thing, but we know that the proof is always in the pudding. Book a demo and one of our Insights Managers will contact you as soon as possible. Take the first step towards data-driven decision-making!