Social listening for the Banking Sector
In the past 10 years, we have learnt a lot about the international banking sector. We understand the importance of tracking market players in real-time and comprehending customer voice to avoid churn. Especially regarding digitalization projects: new websites, new internet bank features or new mobile applications.
Some of our already satisfied clients from the sector
We help banking sector players overcome their challenges
Here you'll find the most common reasons that drive the members of the banking industry to use an online media analysis tool:
Track your customer's digital banking experience
Your customers are sharing valuable indirect feedback through social media, review sites and application stores. Collect these automatically and learn from them.
Trending topics
New technologies, applications and expectations appear in retail banking week by week. Follow the trending topics online to fuel your fintech and community innovations.
Briefing
We ask for a short briefing call to learn your current priorities.
Analysis
Based on the brief, our industry specialists and analysts create the ideal profile you want to monitor (brands, topics, products, campaigns).
Results
Within a week, you have access to comprehensive dashboards and reports on the banking market.
Read more about how brands utilise social listening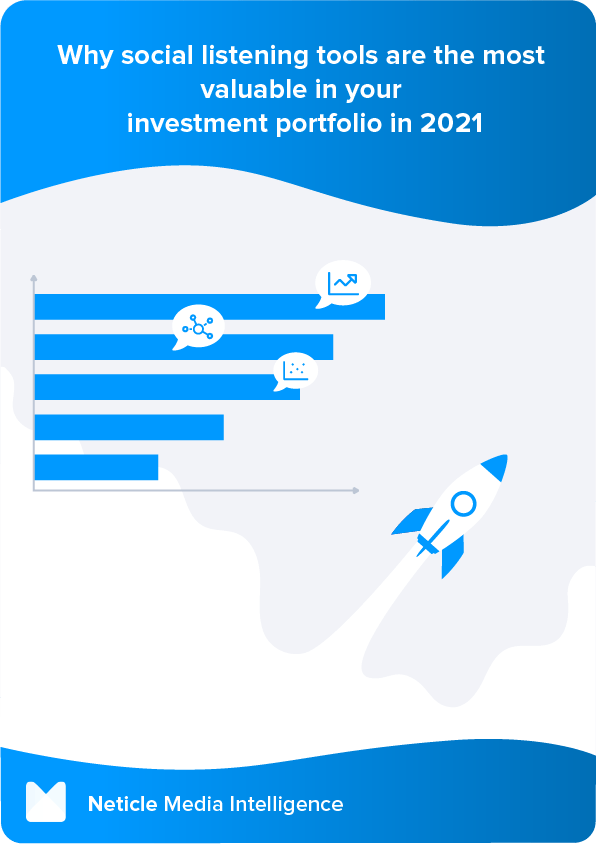 Why social listening is the most valuable tool in investment portfolios in 2021
White-paper
A wealth of insights is hidden in online data that unfolds once you tap into the world of social listening. All you have to do is act on alerts and watch your investments yield profit.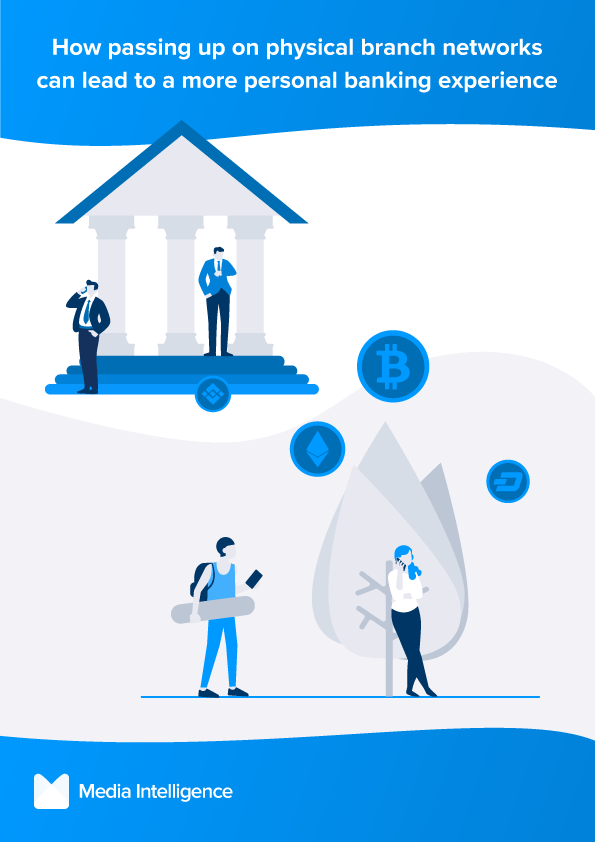 How passing up on physical branch networks can lead to a more personal banking experience
White paper
Traditional, well-established institutions are getting new competitors in the form of neobanks. With cryptocurrency exchange on the rise and more banking clients doing business through their mobile applications, a new trend is undeniable.
"Neticle Media Intelligence shows us what the web thinks about our brand, our services, our competitors and our industry. Using Neticle we got to hear the feedback from our customers in their voice, and it allows us to see the highest priority areas for improvement in real-time."
Ágnes Gyetvai
Social Media Manager

"Great support for individual solutions and requirements. Highly accurate sentiment 
and categorization tools deliver new insights of the state of public opinion on the brand."
Niklas Wiesauer
Managing Director, Innovation & Strategy

"Neticle is an exceptional partner in developing our own, email analytics software. Besides the high-quality technology they provide with the API, Neticle is a reliable and professional company when it comes to building unique solutions."
Ákos Fáth
Co-Founder & CEO
Book a demo
Reading about Neticle Media Intelligence is one thing, but we know that the proof is always in the pudding. Book a demo and one of our Insights Managers will contact you as soon as possible. Take the first step towards data-driven decision-making!