28 September 2022
How to grow your brand with text analysis
How automated text analysis helps

finding the most effective online channels

to raise awareness
How retailers can

process ten thousands of customer feedbacks

and turn it into insights
The necessity of

social listening in product release campaigns

– the example of the new iPhone and iOS
How automated

text analysis optimises costs

and maps out

new business

opportunities
How the 9 Euro ticket affected the

online reputation of Deutsche Bahn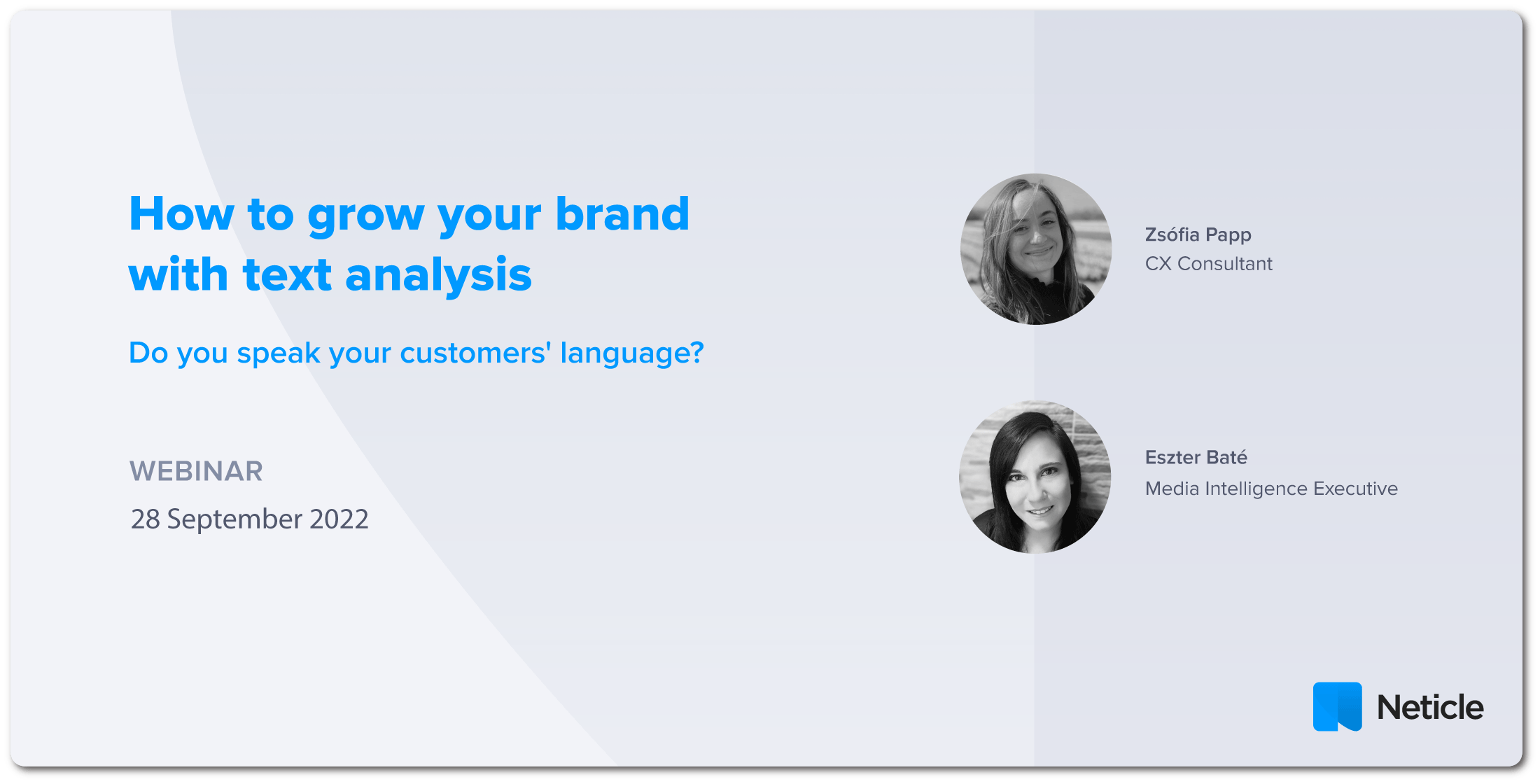 Did you miss one of our events? No problem - here you can access Neticle's previous webinars.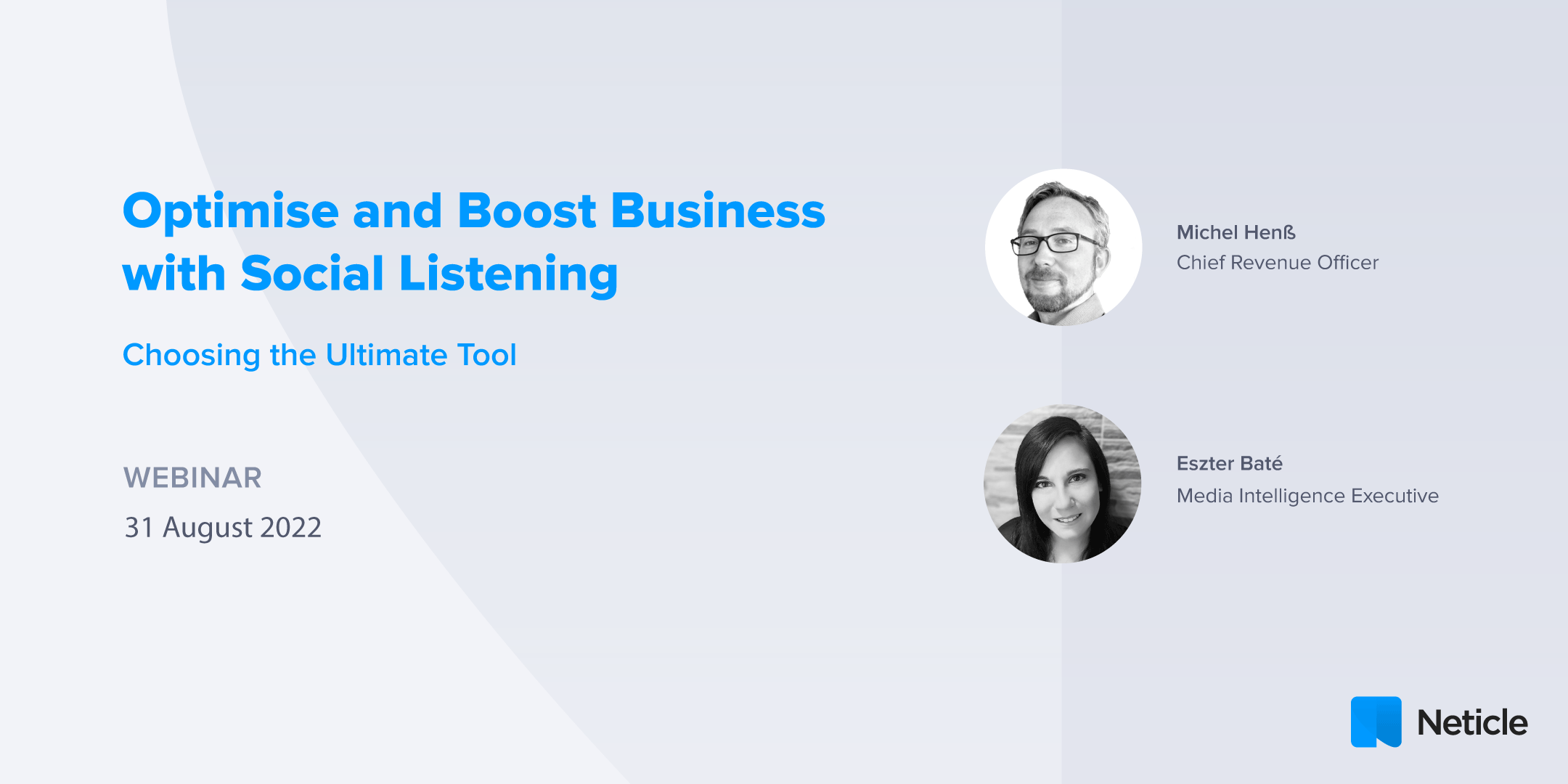 Why social listening is the tool that gives you the edge as an agency
webinar
There are tens of thousands of agencies competing for the attention of businesses in each country, and it's difficult to stand out unless you position yourself using the extra knowledge that automatic text analysis provides.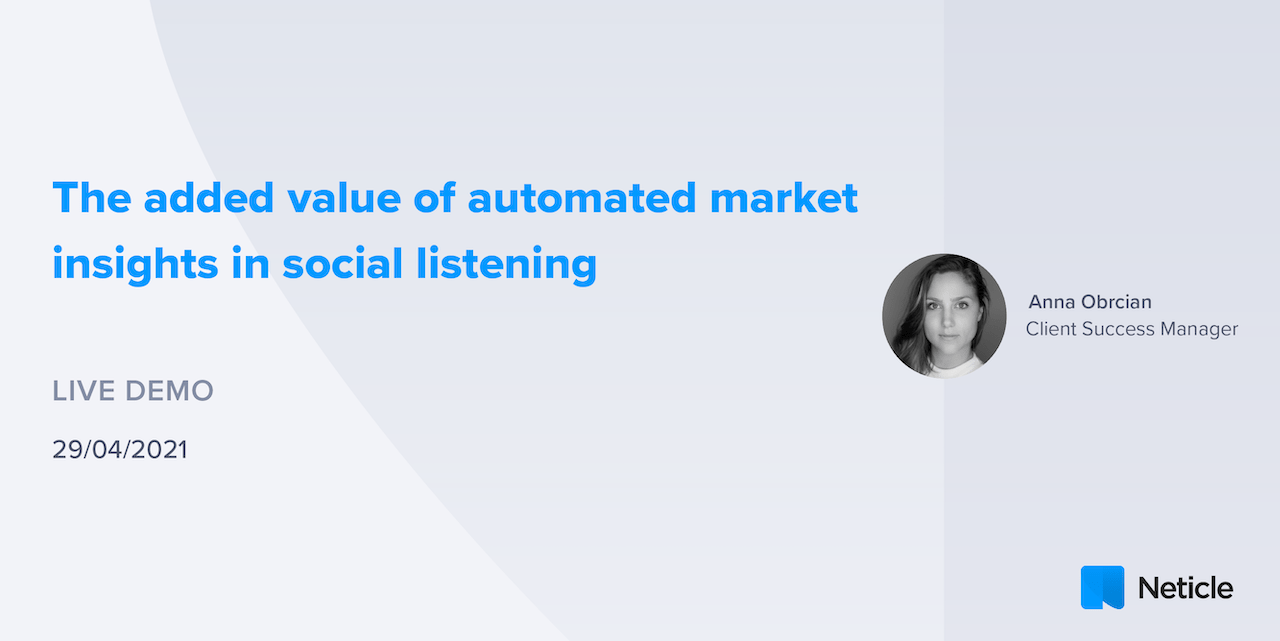 The added value of automated market insights in social listening
live demo
Why is it important to stay well-informed about your brand's online mentions? We demonstrate different use-cases about how automated notifications are applied to support enterprises.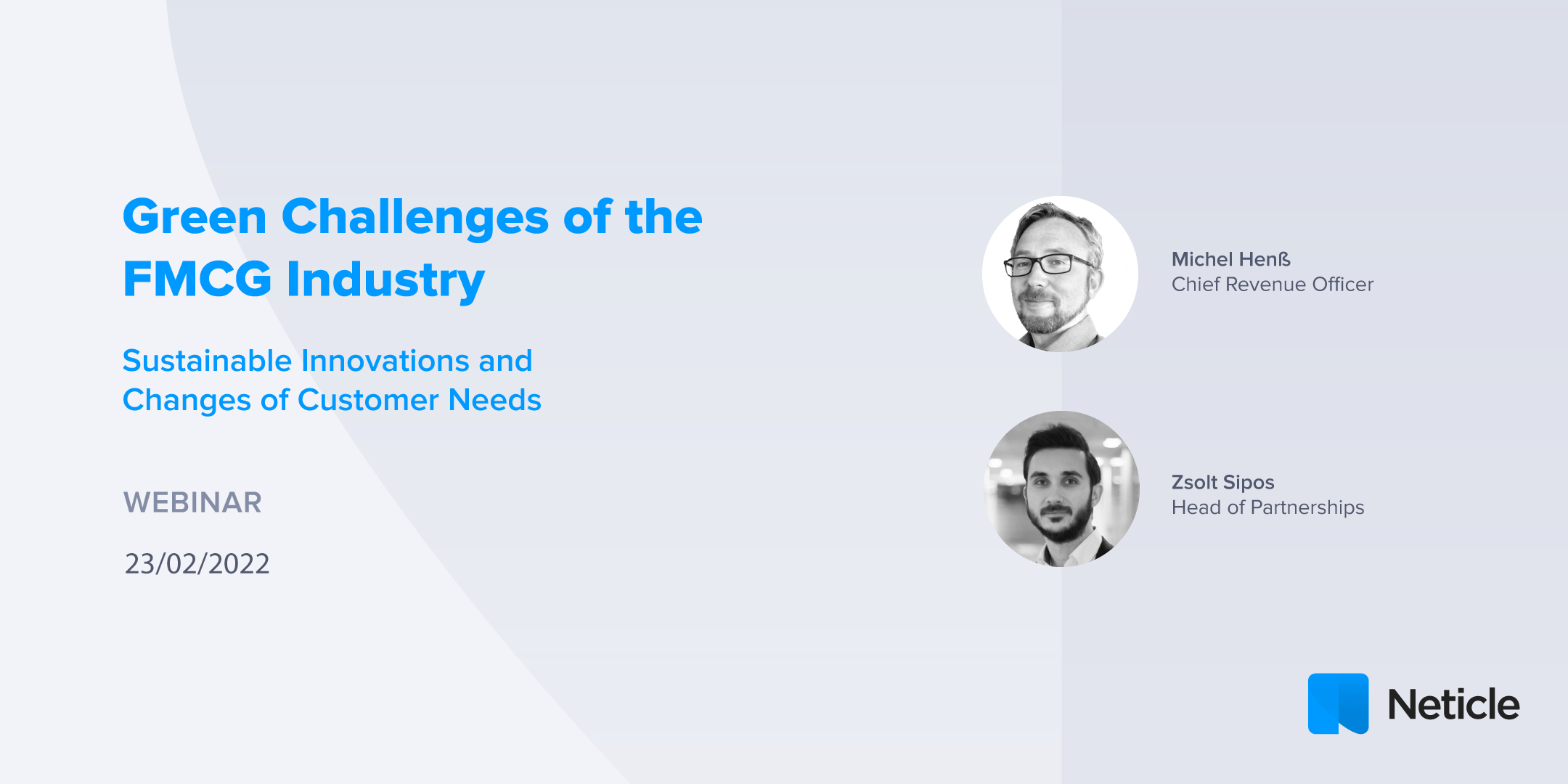 Green Challenges of the FMCG Industry
webinar
Consumer mindset and habits are changing. One of the biggest challenges of the industry is reacting to new trends. Processing data, maintaining high-level customer experience, and providing sustainable products.
"Neticle Media Intelligence shows us what the web thinks about our brand, our services, our competitors and our industry. Using Neticle we got to hear the feedback from our customers in their voice, and it allows us to see the highest priority areas for improvement in real-time."
Ágnes Gyetvai
Social Media Manager

"Neticle has a user-friendly interface, and the staff members are always ready to help with anything. Without a doubt, I give Neticle and the team a score of 10/10. Honestly, I would happily recommend both the team and the tool to anybody."
Adrienn Orosz
External Communication Specialist

"Great support for individual solutions and requirements. Highly accurate sentiment 
and categorization tools deliver new insights of the state of public opinion on the brand."
Niklas Wiesauer
Managing Director, Innovation & Strategy
Book a demo
Reading about Neticle Media Intelligence is one thing, but we know that the proof is always in the pudding. Book a demo and one of our Insights Managers will contact you as soon as possible. Take the first step towards data-driven decision-making!