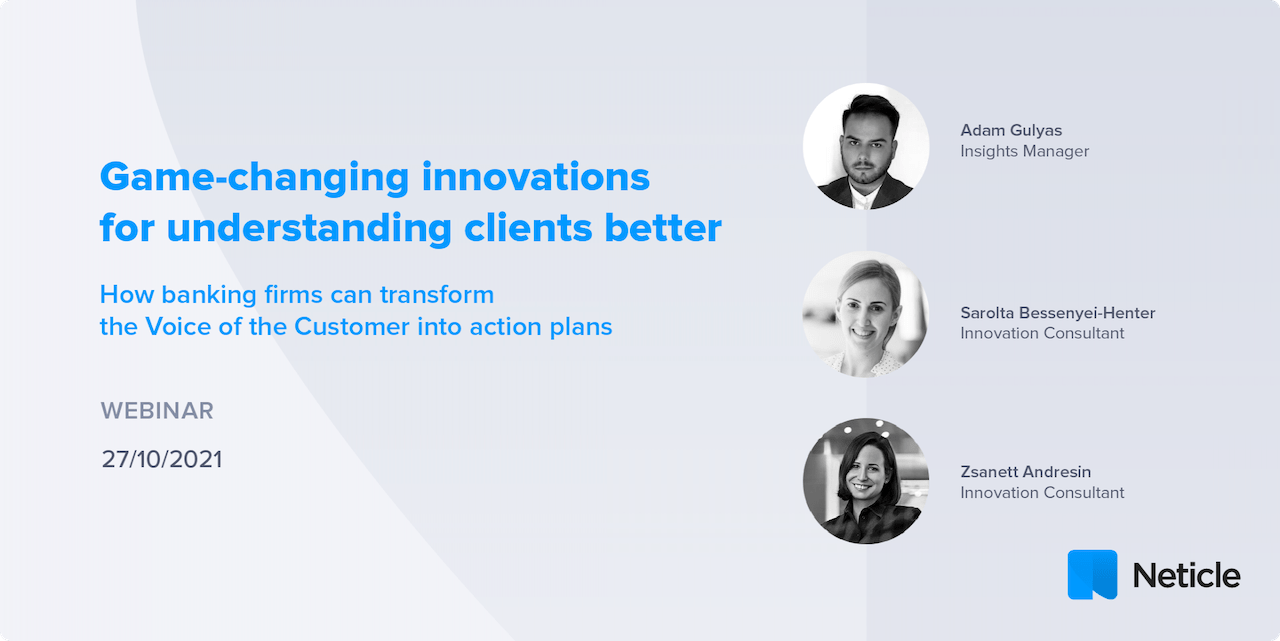 Game-changing innovations for understanding clients better
webinar
How can banking firms transform the Voice of the Customer into action plans? How can banking companies react better to client needs with the help of digitalization and Natural Language Processing?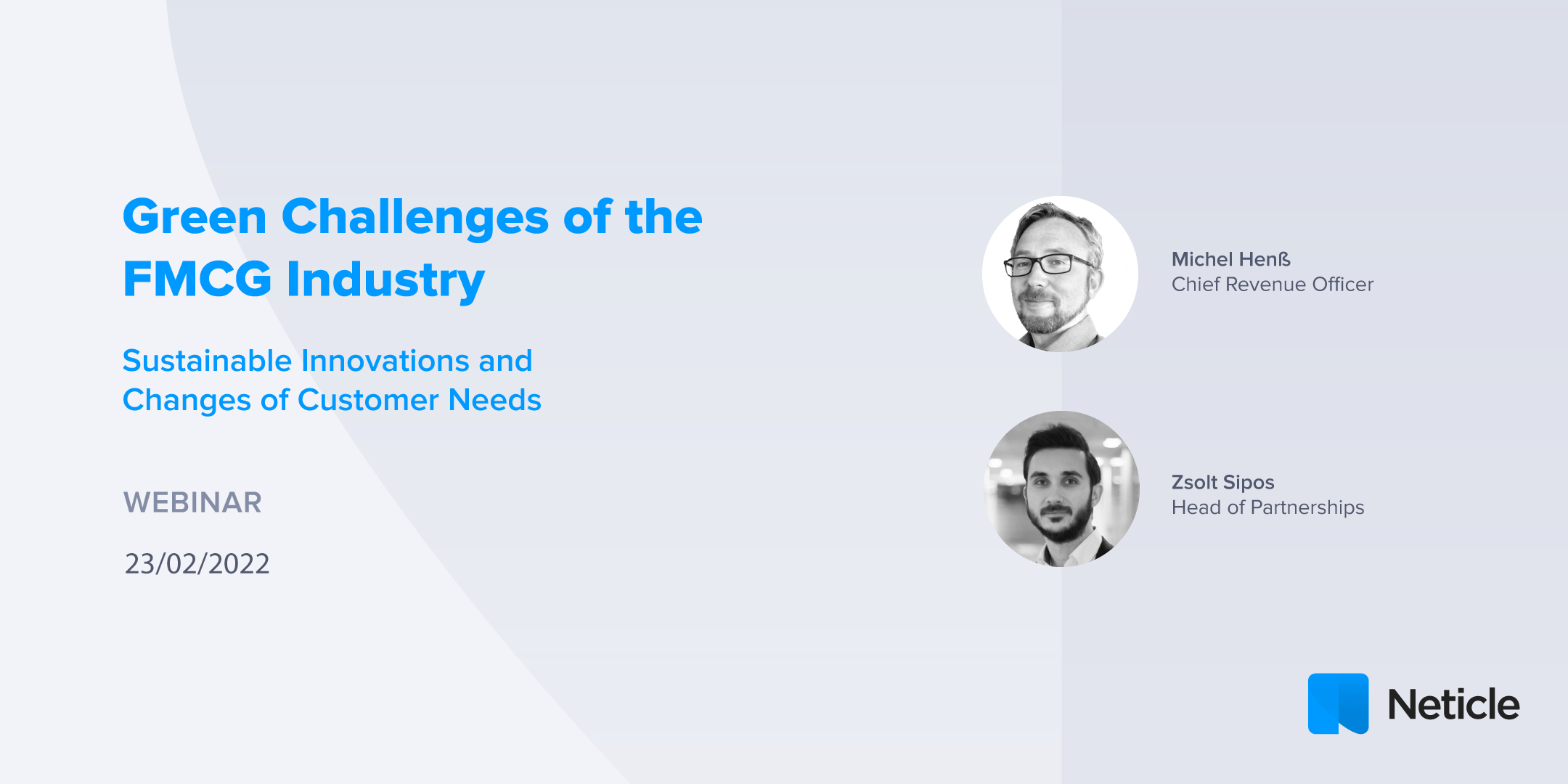 Green Challenges of the FMCG Industry
webinar
Consumer mindset and habits are changing. One of the biggest challenges of the industry is reacting to new trends. Processing data, maintaining high-level customer experience, and providing sustainable products.
"Neticle Media Intelligence shows us what the web thinks about our brand, our services, our competitors and our industry. Using Neticle we got to hear the feedback from our customers in their voice, and it allows us to see the highest priority areas for improvement in real-time."
Ágnes Gyetvai
Social Media Manager

"Neticle has a user-friendly interface, and the staff members are always ready to help with anything. Without a doubt, I give Neticle and the team a score of 10/10. Honestly, I would happily recommend both the team and the tool to anybody."
Adrienn Orosz
External Communication Specialist

"Great support for individual solutions and requirements. Highly accurate sentiment 
and categorization tools deliver new insights of the state of public opinion on the brand."
Niklas Wiesauer
Managing Director, Innovation & Strategy
Book a demo
Reading about Neticle Media Intelligence is one thing, but we know that the proof is always in the pudding. Book a demo and one of our Insights Managers will contact you as soon as possible. Take the first step towards data-driven decision-making!