Social listening for the Tourism & Travel Industry
As Tourism and Travel bounces back and changes after international lockdowns, it is becoming increasingly important to track market players and comprehend customer voice. What new trends are being born? What are travellers' greatest wishes and dream destinations?
We help travel industry players overcome their challenges
Here you'll find the most common reasons that drive the members of the travel industry to use an online media analysis tool:
Flawless brand reputation
As a member of the travel & tourism sector, your reputation is essential. Track, measure and manage your brand reputation in online and social media to ensure your brand value and gain loyal customers.
Trending topics
New destinations, leisure activities and expectations appear on the travel market week by week. Follow the trending topics online to predict travel trends ahead of the season!
Crisis monitoring
An online crisis can happen at lightning speed and can also propel online discussions for a week. Analyse and act on traveller pain points as soon as possible. Be notified about potential crises automatically and in time.
Briefing
We ask for a short briefing call to learn your current priorities.
Analysis
Based on the brief, our industry specialists and analysts create the ideal profile you want to monitor (brands, topics, products, campaigns).
Results
Within a week, you have access to comprehensive dashboards and reports on the travel market.
Learn more about social listening in your industry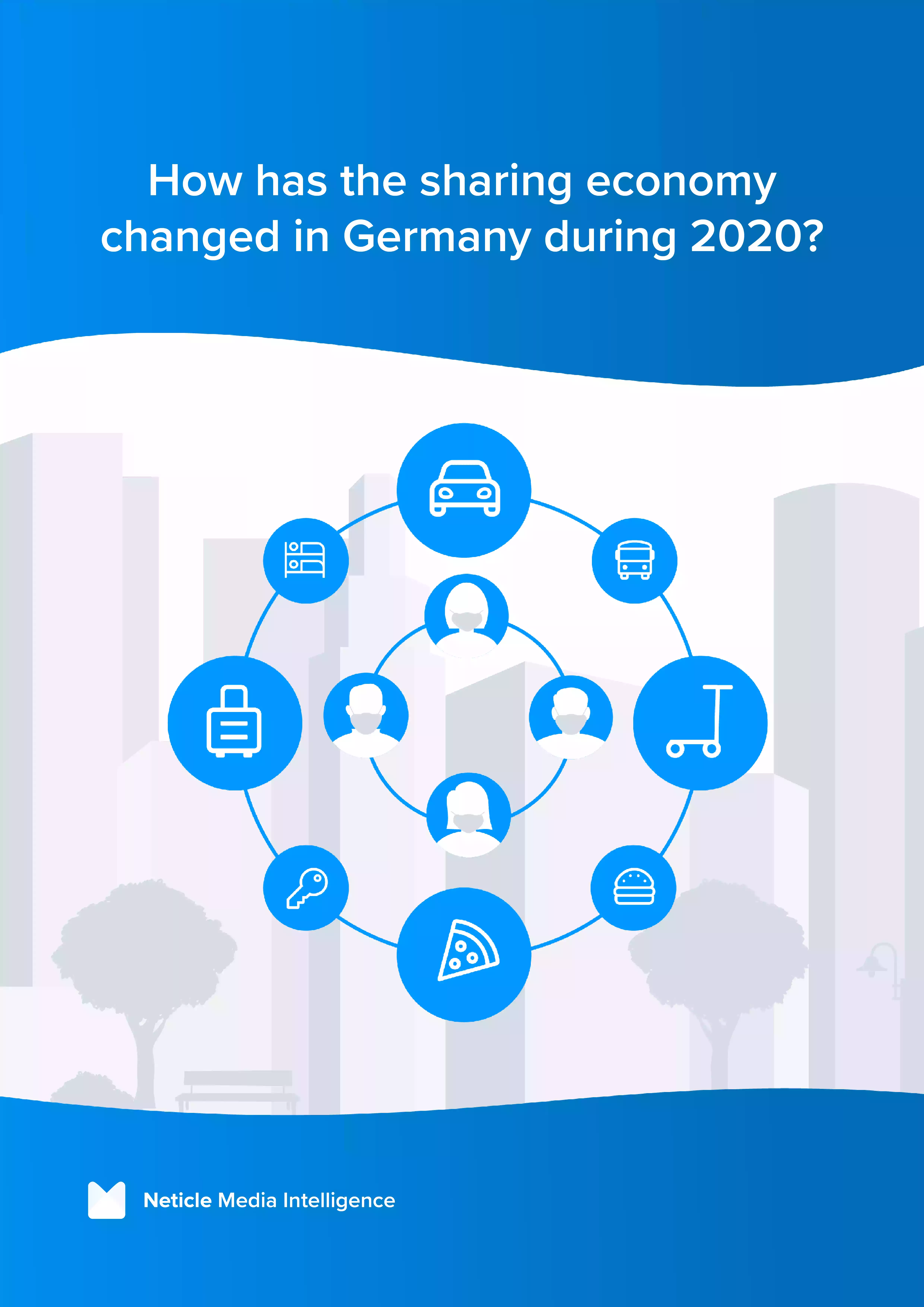 How has the sharing economy changed in Germany during 2020?
Ebook
Find out where Germans decided to spend their vacations and how their decisions affected providers of lodging, such as Airbnb and Vrbo, and how the focus between modes of transportation shifted.
Vodafone Hungary
"Neticle Media Intelligence shows us what the web thinks about our brand, our services, our competitors and our industry. Using Neticle we got to hear the feedback from our customers in their voice, and it allows us to see the highest priority areas for improvement in real-time."
Ágnes Gyetvai
Social Media Manager
Danone
"Neticle has a user-friendly interface, and the staff members are always ready to help with anything. Without a doubt, I give Neticle and the team a score of 10/10. Honestly, I would happily recommend both the team and the tool to anybody."
Adrienn Orosz
External Communication Specialist
Mindshare
"Great support for individual solutions and requirements. Highly accurate sentiment 
and categorization tools deliver new insights of the state of public opinion on the brand."
Niklas Wiesauer
Managing Director, Innovation & Strategy
Book a demo
Reading about Neticle Media Intelligence is one thing, but we know that the proof is always in the pudding. Book a demo and one of our Insights Managers will contact you as soon as possible. Take the first step towards data-driven decision-making!