How a green challenge turned into a great FMCG campaign: Veganuary
Overview
Veganuary is an annual challenge to try the vegan diet and lifestyle for (at least) a month. It was originally started in 2014 by a non-profit organization in the UK, but it has since become a known movement almost all over the world, popularized also by vegan brands, influencers, and advocates of protecting the environment.
Challenge
To assess the momentum of Veganuary 2022, and to see which brands had the most success related to the campaign, Neticle has collected the public posts, comments, articles, and videos where the relevant hashtag was used in four countries: Austria, Hungary, Poland, and Switzerland.
Using Natural Language Processing, Neticle's algorithm performed meticulous topic and sentiment analysis on all the collected text. We'll go through the results with the help of the many charts that Neticle Media Intelligence provides.
Read this social listening case study if you want to know...
what content internet users engage with the most on social media platforms;
which communication strategies worked the best;
how FMCG companies can learn from the Voice of the Customer.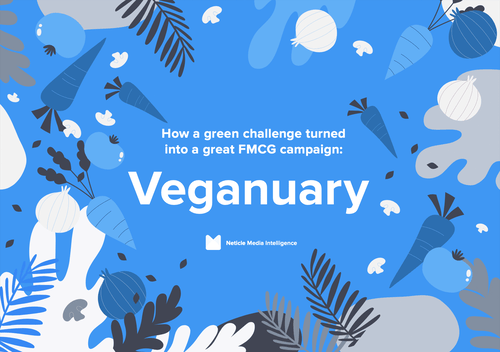 Download white-paper
Get yourself a copy of this document, dive into the insights and enjoy the world of automated social listening.