Great apps, safety & sustainability: here's what retail customers dream of
Overview
There's been a detectable shift in customer needs in 2020/21, clearly reflected in CX feedback and the developments top retailers are making. In this material, we show you what matters most to customers now, both when they're making purchases through mobile applications and shopping in person. To do that, we've analyzed unsolicited feedback on top German and Austrian retailers, including Lidl and Rewe, between March and September 2021.
Read this social listening case study if you want to know...
According to the reviews –

what makes a good shopping smartphone app?
Based on customer feedback – what are the

best and worst practices to create a comfortable store environment

for in-person shopping?
How to stay on top of

communication during a crisis?
What are

consumers looking for

when they are browsing in a webshop or in the stores?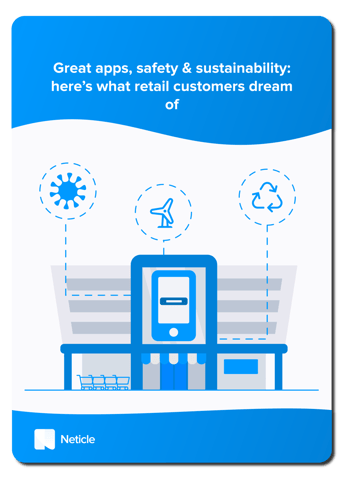 Download white-paper
Get yourself a copy of this document, dive into the insights and enjoy the world of automated social listening.